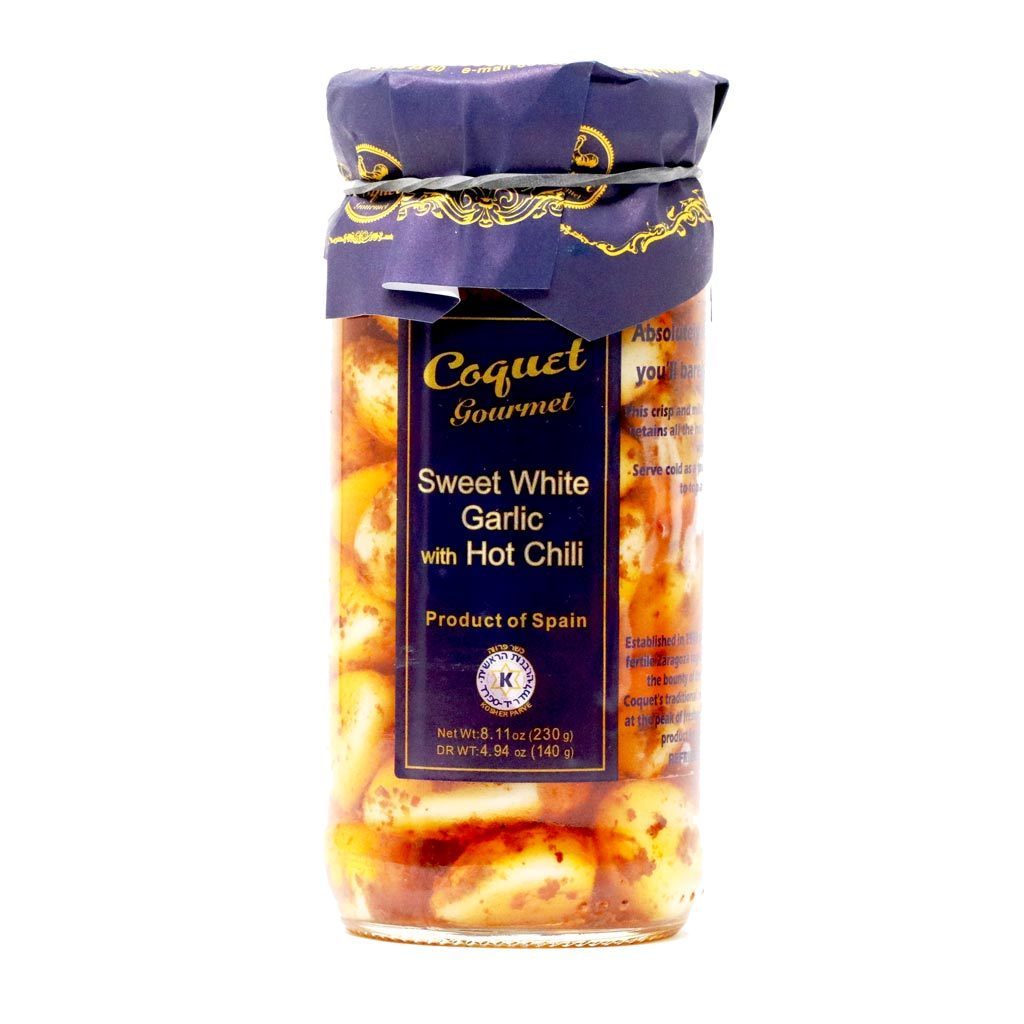 Coquet - Sweet White Garlic Cloves with Hot Pepper, 8.7oz
---
In stock, ready to ship

Inventory on the way
Coquet sweet, raw white garlic cloves pickled in olive oil, sunflower oil and hot peppers for a delightful crunch. Wonderful to serve as tapas or to use in salads!
Coquet's defining and acclaimed product is its Marinated White Garlic! These crunchy pickled cloves of garlic are washed in fresh water until all the bite from the garlic is gone, leaving only a sweet delicate garlic flavor that marries perfectly with Jamon, Marcona almonds, Piquillo peppers and Manchego. They are great served as tapas, paired with a cold beer or a cocktail, and can be used on salads, hors d'oeuvres or cold dishes. The garlic is packed in olive oil or sunflower seed oil to protect the delicate cloves and seasonings. Since the garlic is only washed, not cooked, all the heath benefits of fresh garlic remain.
Ships from Orange County, California.